Challenges I face while working as a TA and how I overcome them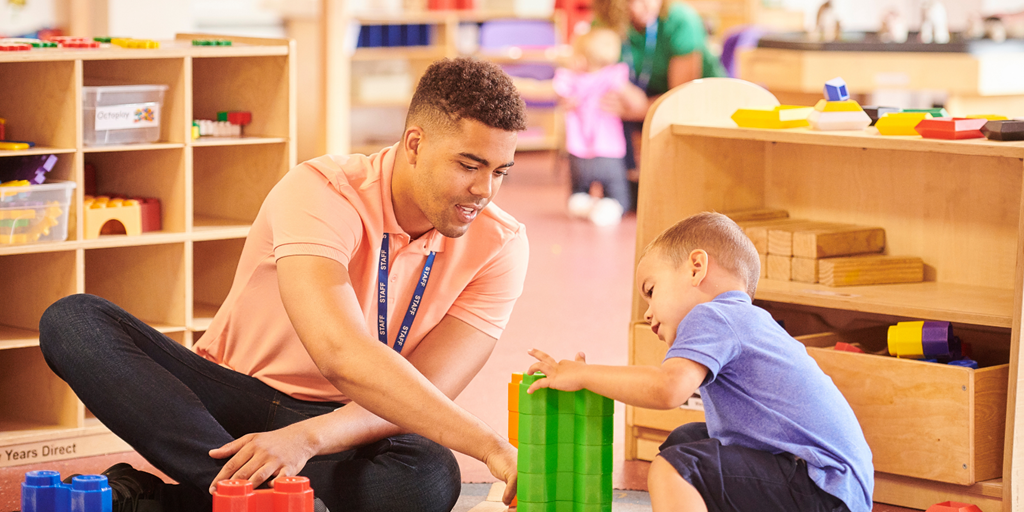 We asked our teaching assistants what sort of challenges they face while working in the classroom, and how they overcome them. The answers were so useful and insightful that we felt they would be great for anyone who is currently a TA, or thinking about becoming one.
Behaviour Tips
Managing challenging behaviour can be one of the trickiest parts of the job for many teachers and members of school support staff – so how do our teaching assistants overcome this?
"One of the biggest challenges I have faced during my time in the classroom is working with children with behavioural difficulties and hyperactivity, who find very difficult to follow rules and stick to them. Most of the time they refuse to do the assigned tasks and cause disruption among the class or get involved in any sort of fight or exhibit rude behaviours towards me, teachers and classmates. When these situations happen I try to give them a time out in a different place or environment in order to think over their behaviours. It is important that they understand why their behaviour is being disruptive and its consequences."
"Managing the children's behaviour and attitude can sometimes be a challenge. I overcame this by reassuring them and advising them to have a positive attitude and respect other children as well as members of staffI worked with some very challenging young people who had experienced some very difficult situations for their ages. I taught some lessons with some very challenging and some times potentially violent behaviours; using past experiences and the training offered to me by the school I was able to manage their behaviours, understand them and help to come to a solution suitable for all involved."
"Working with children who display challenging behaviour – for example children with Autism and ADHD –  I had to find new strategies to use that work for each child as an individual, for example, allowing them to listen to music quietly while they work as one child I worked with music helps keep them calm and introduce targets and rewards for achieving those targets."
"One of my biggest challenges has been trying to calm a child down when there's another child "kicking off" in the class. I overcome this issue by leading them outside the door and having a calm chat. I've got to know a lot about the child I work with, and I have found that talking helps to keep them calm while loud or stressful situations in the classroom get resolved."
"Learning how to deal with challenging behaviours. To overcome this challenge, I have worked on changing my views and researching emotional intelligence. Ross Greene's work and having more empathy helped me improve my practice."
"Being around aggression was a challenge with some of the pupils I've worked with. The staff in my teams have been excellent and showed me how to handle situations in the best and safest way. It's important to seek support from your peers who often know the students better – especially when you're new to the job."
Getting to know the school/pupils
Being new to a school or provision means you're often flying blind, but what can you do to overcome this?
"Not understanding the needs of a particular pupil. I overcame this by working with them more and communicating with my team for support and advice."
"Quickly getting to know the school policies and procedures was a challenge. I overcame this by listening carefully, watching what was going on and asking questions when I needed to."
"Working with older students at a secondary school has been a challenge. I've always worked with younger children. Initially, the older students were very dismissive towards my support. Techniques I've used in the past with younger students didn't work, so I had to start again from scratch. I didn't give up, proved to the students they could trust me and over time they became much more accepting of my support."
"I think the most challenging thing about the job is trying to do everything at once. You'll be juggling at certain times, perhaps a child will be crying, you'll be doing book bags, nobody's listening and the class teacher needs you to do something else. But the trick is to stay calm and not lose your temper!"
"My biggest challenge was working every day with the same child. This was a particular challenge because of their inability to focus for long period's of time. However, I was able to implement a plan throughout my time at the school, which meant that the child had movement and sensory breaks. Once these were introduced with the support of my class teacher, the lesson became a easier for both of us. I had quite a bit of support and encouragement with this."
"Working one-to-one with a student over a long period can be very challenging, as it can be very repetitive and also draining, when you don't see the progress you hoped for. Learning to be patient and focusing on the needs of the student and what's best for them, helped me to make new determined efforts to develop and improve the ways in which I can support them."
SEND Challenges
Every special needs child is different, so whether you're an experienced SEND pratitioner or not, working with children who have special educational needs or disabilities often comes with it's fair share of difficult situations. Here are some ideas for handling them.
"Working with SEN pupils has been my biggest challenge, but each day I'm learning new ways of improving as well as learning from other TA's in my organisation."
"Working with a student who has autism, mental health, and gender issues. You don't actually overcome these, you have to work with them in mind at all times as you are dealing with a very confused child who is struggling with her gender let alone Autism and Mental Health issues, all this has to be kept in mind. I have been working with this student for a long time, and have built up a good working relationship and have put in place things to help her get through her day, and have arranged for outside workers to come in to talk to the student about her gender issues which has helped a lot."
"My biggest challenge has been working with children with special needs. However I have overcome  many issues by reading all about different SEND conditions and using appropriate support methods as much as I can."
"Working with a young girl with Down's Syndrome and possibly autism has been incredibly challenging. Keeping my cool was very important and learning strategies for coping from other TAs."
"Well I had never worked as a TA before so it was a all new to me, but the biggest challenge was adapting to all the different needs that the children have, as they are special needs children they are all so different. I love a challenge and am willing to learn and grow so I threw myself into it and made sure I learnt about every child I worked with."
"My biggest challenges have been working in a PRU, witnessing some of the daily struggles young children face but working with a strong and dedicated team of staff who are so supportive helps you to get through the challenges you face on a daily basis."
"My biggest challenge was to introduce a child to PECS on my own, but today I know that is possible!"
Thank you to all our teaching assistants who took the time to respond to our questionnaire. We think that these responses can offer some fantastic ideas and guidance to other staff who are new to TA work or supporting children with types of SEND which they are perhaps new to working with.
Not sure if TA work is for you? Take our quiz!
If you're not sure whether you would be suited to working as a teaching assistant, why not take our quiz? It only takes a few minutes, so why not give it a try?
Or check out our jobs pages for TA vacancies
Or if you're seeking a job as a teaching assistant, why not register with Axcis or check out our jobs pages? We also run a generous refer-a-friend scheme, so if you want to earn up to £250 in shopping vouchers just for helping a friend to find work, why not get in touch with their details today?