Axcis October Giveaway: Stress and Anxiety Relief Toys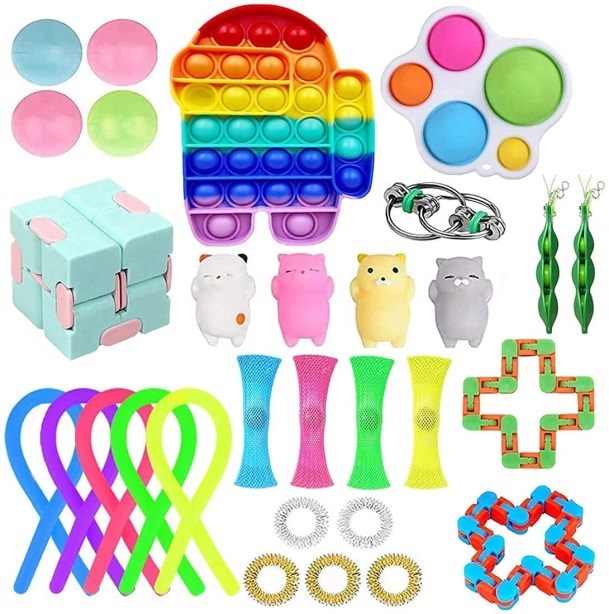 Sensory toys are an excellent resource for helping children to manage anxiety and stress in the classroom. Enter the Axcis October Giveaway for your chance to win a set of your own! 
About the prize
Squeeze, pop, twist, stretch and flip! This 30 piece sensory toy bundle is sure to offer something to many children when they are struggling to concentrate in class or are in a heightened emotional or disregulated state. 
Children with ADHD, SEMH or ASD needs in particular may find sensory toys useful in helping to regulate their emotional state. Easy to store and keep clean, this is an essential SEND classroom resource for teachers and support staff to have on hand. 
How to enter
Our giveaways are always free to enter, no strings attached! We offer several entry methods so you can either take a quick peek at our Facebook page, follow us on Twitter or sign up on our website for work and you'll be in with a chance to win. Follow the link below and you'll be sent to our third party giveaway page (run on there to keep things fair and square) – where you can choose your method of entry and get your name in the hat for this great prize!
Are you looking for SEND staff or work?
If you're looking for a SEND teaching or support job in England or Wales, why not register with Axcis, the SEND recruitment specialists? Or perhaps you need to recruit staff for your school or provision? If so, why not take a look at the Axcis Website, or get in touch today to find out how we can help?