Top books for busy SENCOs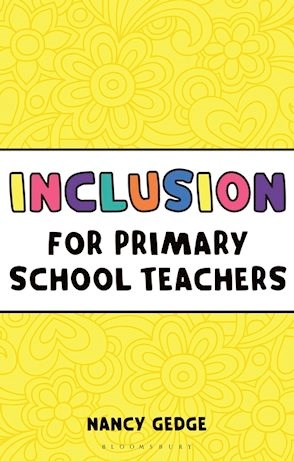 Kathleen Kelly  & Sylvia Phillips – Teaching Literacy to Learners with Dyslexia (2nd Edition)
This bestselling book provides a structured multi-sensory programme for teaching literacy to children and young people from 5-18 with dyslexia and other specific literacy difficulties. Supported by a wealth of resources available online and updated throughout, the new edition now includes a brand new section on Implementing the Accelerated Programme for learners who have already acquired some literacy skills. 
Temple Grandin & Debra Moore – The Loving Push
Dr. Temple Grandin joins psychologist and autism specialist Dr. Debra Moore in spelling out what steps you can take to restore your child's hope and motivation, and what you must avoid. Eight life stories told by people on the autism spectrum, including chapters on subjects like how to get kids off their computers, how to build on their strengths and get back to caring about their lives, and how to find a path to a successful, meaningful life make this a "MUST-READ BOOK." 
Joel Shaul – Our Brains are Like Computers
This highly visual social skills book uses computer metaphors and diagrams to help children on the autism spectrum to understand how their words and actions can affect other people. Easily identifiable computing and social networking metaphors are used to explain how memories are saved in the brain, like files in computer folders, and how, just as files can be shared and downloaded on the internet, people learn about you by sharing their positive and negative impressions with each other. The author explains why certain actions may be 'liked' or 'disliked' by others, and offers guidance on appropriate and inappropriate social behaviour. 
Neil MacKay – Total Teaching: Raising the achievement of vulnerable learners
Neil is passionate about raising the achievement of pupils who may struggle to learn but who may not have a formal diagnosis of special needs. By identifying these pupils, and prioritising their learning schools can see great improvement for these pupils and a boost to the results of the school.  Total Teaching is a philosophy as well as a set of practical ideas and teaching techniques for teachers in mainstream classes.  It means you do not have to wait for extra funding, or for a SEN diagnosis, instead you can pick out and use Neil MacKay's ideas and boost the inclusive quality of your lessons and offer good differentiation for those students who are close to achieving their learning goals. 
Beccie Hawes and Rebecca Hawkins – Getting it Right with SEND
Working out which students may struggle in a new class and designing and delivering timely support and encouragement are the keys to successful inclusion.  This practical guide helps teachers to plan their support, analyse what is working and adapt the program offered to students with a range of SEND needs. The authors also demonstrate what constitutes good provision at school support and provide a range of templates and ideas for measuring the effectiveness of the SEND support in your school. Plus ideas for the SEND Information report. 
Barbara Pavey – Dyslexia and Early Childhood
Taking a developmental approach this accessible text addresses the interest in identifying early signs and characteristics of dyslexia in young children. Pavey considers: importance of spoken language, hearing and understanding; dyslexia in relation to other languages; overlapping conditions such as dyspraxia; the role of play; how to assess for dyslexia in early years. Includes assess strategies, best practice ideas, case studies, further reading and links to online tools. 
Tina Rae – Building Positive Thinking Habits
Support young people to develop effective thinking skills to improve mental health & wellbeing. Learn to engage with young people to develop their knowledge of key tools and strategies to promote positive thinking and self-esteem, and increase their sense of self-worth and achievement. These 15 structured and themed sessions, each with a warm up, case study, discussion points, activities and feedback will help young people to focus on what works for them rather than what has gone wrong or what they are not good at.  Practical and user-friendly and suitable for groups and individuals.
Nancy Gedge – Inclusion for Primary School Teachers
Full of practical ideas and advice, this warm and inspiring book is an accessible introduction to inclusion for primary school teachers. It translates the SEND Code of Practice into practical classroom strategies covering topics such as: an inclusive classroom environment and what it looks like, the responsibilities of the teacher and how to set meaningful targets, plus lots of tips on how to get the best out of available support and intervention strategies. Nancy Gedge provides impassioned guidance in the form of real classroom anecdotes and tried-and-tested exercises together with a jargon buster to help you decipher unfamiliar terms. 
Kathleen Paterson – Literacy for Life (2014 English Curriculum)
A range of 12 books covering learning sounds, spelling and phonics which provide a structured resource for the teaching of spelling, phonics, and the vocabulary required by the 2014 English Curriculum. Pupils are presented with a range of activities based on the words in each unit and the 12 books cover all the requirements at KS1 from Reception through to Year 2. 6 more books are in preparation which cover years 3 and 4.   
Are you looking for SEND staff or work?
If you're looking for a SEND teaching or support job in England or Wales, why not register with Axcis, the SEND recruitment specialists? Or perhaps you need to recruit staff for your school or provision? If so, why not take a look at the Axcis Website, or get in touch today to find out how we can help?