How to write an effective cover letter in 5 simple steps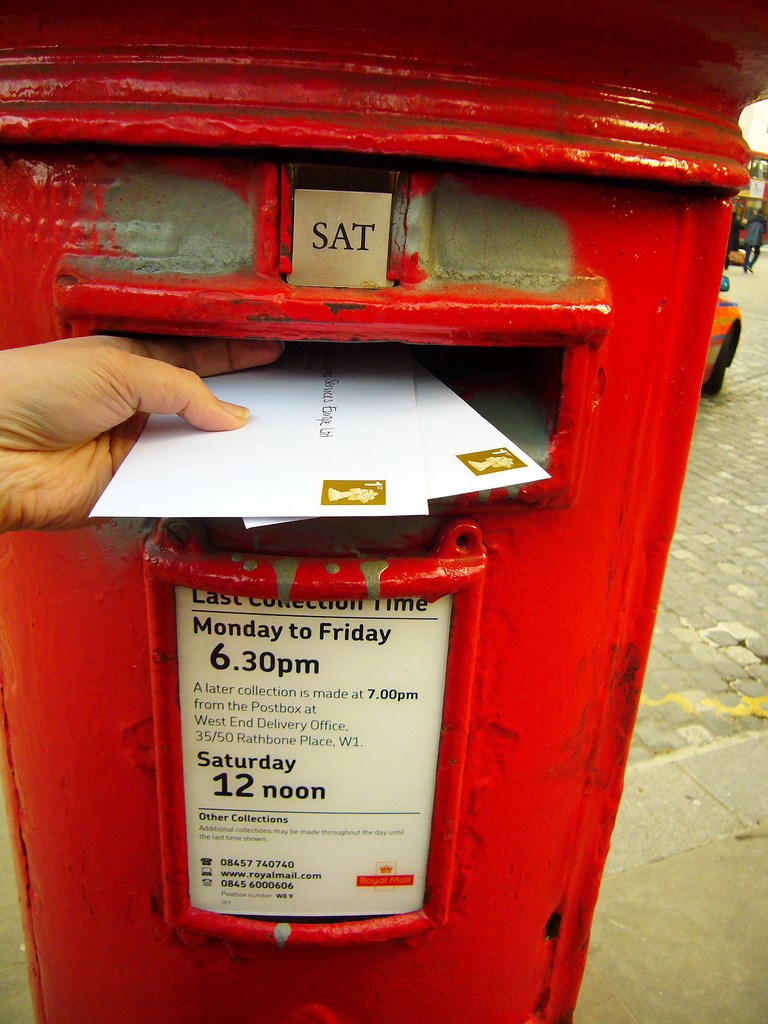 Never underestimate the importance of a good cover letter. If the application process for a vacancy demands one, it's crucial that you make a good job of it. The cover letter should reflect not only why you're suitable for the role, but should also demonstrate a strong grasp of your spelling, punctuation and grammar (so pay particular attention to step 5!)
Step 1 - Read the job description
Never use a "standard" cover letter. Trust me, as someone who has spent a decade doing both internal and external recruitment, nothing turns an employer off faster than a cover letter which is generic and says nothing specific about your suitability for their job. This is why it's of great importance to read the job description for the role for which you are applying carefully, before you start to write your cover letter. Note down the key attributes the employer is looking for, and try to match it to your own skills and experience - do this on a bit of scrap paper to start with. This will form the nuts and bolts of your letter. It's also a very good idea to re-check the application process and criteria at this point in case a word limit is stated or additional documentation has been requested as part of your application. While this might sound obvious to many, when I recently advertised for graduates, I asked for confirmation of availability on a certain date for a selection day plus a statement of no more than 400 words on why they feel they would be suitable for the job. Not a single applicant followed these instructions when they applied!
Step 2 - Ensure that your introduction mentions the job you are applying for
Some employers will have more than one vacancy for which they are recruiting, so be sure to state in your opening paragraph what position you are applying for, along with where you saw it advertised. If you were referred to the vacancy by an existing member of staff, this is a great time to mention it. If you have a friend already working there, it's likely that managers will ask them their opinion of you - and provided their comments should be positive, it can help you to get a foot in the door.
Step 3 - Tell them why you are suitable for the job
Remember those notes you made in step 1? Now is the time to get them out. This part of your letter should be concise, making it clear WHY you are suitable for the job. For example, if the job description says you'll be working with children you should make the most of this opportunity to describe previous experience working with children. Do not get carried away and start to re-write your CV in a long, wordy format. Remember that they also have your CV, so don't duplicate too much of the information on it. Instead, use examples from jobs, or situations which demonstrate why your personal skills and experience make you ideal for their position.
Step 4 - Tell them what else you can bring to their organisation
What OTHER skills and experience can you bring them which might be of interest? This is a great opportunity to show-case any specific achievements you've made in life or work but which perhaps didn't relate specifically to the job description. For example, if you wrote some training materials for your last employer, you could mention this and state that should it be required, this is something you could also do for a prospective new employer. Again - do not waffle on for ages about every last thing you've done in every previous job. Think about whether what you are stating is relevant and useful. If the answer is no, don't include it!
Step 5 - Sum up and spell check
To close the letter, simply re-state your interest in the post and highlight that you are very keen/enthusiastic. This doesn't come off as desperate - instead it simply shows potential employers that you are keen. This is a huge plus since we all want employees who actively WANT to work for us - as generally it means they'll be conscientious and do a great job! Once you have written your letter, check it carefully for spelling and grammar, and ensure that you have had at least one friend look it over in case you've missed any mistakes. When you sign it off, include your contact details (just in case your CV and Cover Letter get separated), and print your name as well as signing (if you are printing the letter to send). If you are emailing your application, don't worry about physically signing it as this is now commonly accepted practice in the world of electronic communication.
All that remains is to remind you to submit your job application by the closing date and keep all your fingers and toes crossed! If you are super-keen on the position, it might be worth following up with a phone call to the organisation to check your application pack has been received. The last thing you'd want is a bounced email in a week or two telling you that it never got through because of a spelling mistake in the email address you typed out! A follow-up call also demonstrates to the employer that you are both conscientious and keen!
Are you looking for SEND staff or work?
If you're looking for a SEND teaching or support job in England or Wales, why not register with Axcis, the SEND recruitment specialists? Or perhaps you need to recruit staff for your school or provision? If so, why not take a look at the Axcis Website, or get in touch today to find out how we can help?