I didn't think I could be a special needs teacher, but then I read this!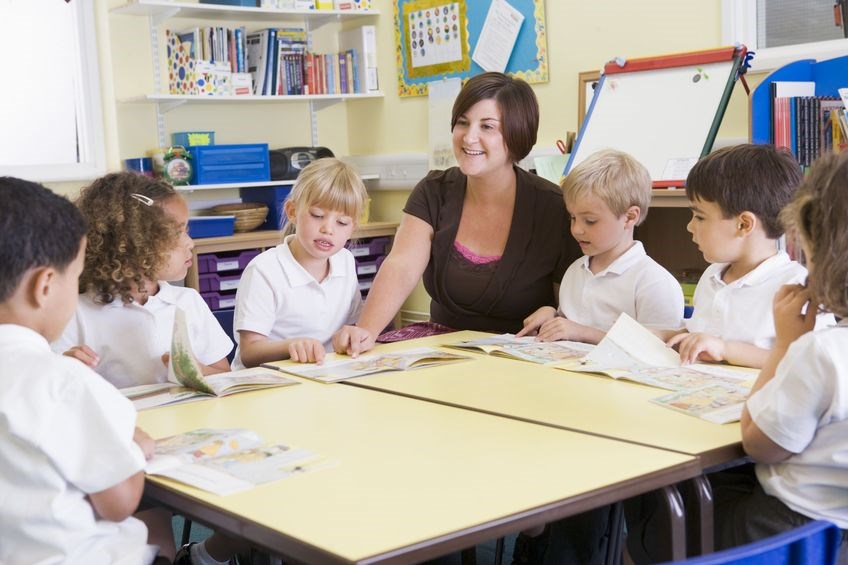 Are you a newly qualified teacher looking for your first job? Or an experienced teacher in a mainstream school looking for a new challenge? If you haven't considered teaching pupils with special needs before, read on to find out if it could be the right career move for you.
What does a special needs teacher do?
The role of a special needs teacher is just the same as for a mainstream teacher. Your job is to deliver the curriculum in an inclusive way to a group of children. So your day will involve planning lessons, delivering them and assessing the students in your care. In a special school, you may also be working more closely with teaching assistants, occupational therapists and speech and language therapists as well as various outside agencies who are involved in the care of the children in your class. Every pupil in a special school will have a statement of special educational needs or an EHCP (Education, Health and Care Plan), which is the new version of a Statement since the implementation of the 2015 SEND reforms and resulting changes to legislation in this area. All students with a Statement should have been moved onto an EHC Plan by 2018 and all new assessments are being made under the new system. Special schools increasingly cater for children with a wide variety of complex needs, making them hard to categorise. 
What qualifications do special needs teachers need? 
Just as for any other teaching job, you need to be a qualified teacher. This means that UK teachers should hold QTS and overseas trained teachers should have an equivalent qualification from their home country. There are additional courses available to provide specialist special needs training, but these are not usually required by most special schools. If specific, additional qualifications are required, the school will usually outline this in any vacancies they advertise.
How are special schools different to mainstream schools?
Special schools usually have smaller class sizes than mainstream schools, since the children often require more intensive support. Most classes will also usually have teaching assistants present to provide specialist support to specific children or groups of children. Some pupils may even have two teaching assistants – it depends on their level of need. Some special schools may not look or feel all that different to a mainstream primary or secondary school, whereas others – usually catering for children with more complex needs – may have hoist systems in the classroom, a sensory room, therapy pool and other additional facilities depending on the individual needs of the children on roll.
What sort of person makes a good special needs teacher?
To be an effective special needs teacher, you'll firstly need the same skills as any teacher – for example:
Be an effective time-manager
Be able to plan, deliver and assess lessons effectively
Be a good classroom manager
But what additional skills and attributes would make you a good special needs teacher? Emotional resilience can be important in some schools. Particularly where you may be delivering lessons to students who have life-shortening conditions. You'll need to be able to hold it together and remain strong if one of your students dies suddenly. It's very sad and can be hard for some people to handle, but this can be one of the realities of working with children who have complex needs. You'll also need to have a willingness to learn more about each individual student in your care than you probably have ever done in a mainstream environment. You'll need to liaise with parents, carers, teaching assistants and any other outside agencies involved in the wellbeing of your pupils, so an ability to work in a team is essential. If you are a bit of a "lone wolf" teacher who likes to keep to yourself when planning lessons then special needs may not be the right environment for you.
Overall – what most special schools are looking for are staff who have a positive, enthusiastic attitude and a willingness to learn and develop their special needs practice. You'll need good time-keeping and attendance and punctuality, too. If you are the sort of teacher to take a few days off at the first sign of a cold, or at the sight of snow then special needs may not be the right path for you – many children in these schools thrive on continuity, routine and consistency and having to regularly adapt to supply staff can be very stressful for them.
Can I complete induction in a special school?
Yes! The law changed recently to allow teachers to undertake their probationary year in a special school environment – even some overseas trained teachers can tick off their initial teaching years in these schools. You should refer to the Department for Education for the most up to date guidelines relating to induction in the UK.
How can I find out more if I'm still not sure?
As special needs schools can very so broadly from one another, the best advice we can give is to either do some volunteer work at some local special schools (they will usually welcome the additional support), or to try some out on a no-obligation supply work basis. By signing up with Axcis, you'll be able to access short-term and day to day work at a range of different sorts of special schools in your local area (we cover most of England and Wales). After as little as a single day of work, if you decide the environment isn't right for you, simply tell your consultant and they will look for alternative placements for you. Some of our staff try out lots of different schools before finding one which is right for them – and when they do, many tell us it was the best move they ever made and has re-ignited their passion for teaching. So why not give it a go?
"Thank-you Axcis for your support and patience – I knew I didn't want to be a mainstream teacher anymore, but I had no idea how to use my teaching qualification and experience to move forward. After trying out several different special schools, I was placed in a pupil referral unit, and I LOVE it! Each day has it's own rewards and challenges but I really enjoy the team I work with and feel like I am making a real difference to the lives of some of the most vulnerable (if challenging) students in my area. I would never have thought to apply for PRU jobs on my own, so I really appreciate the time my consultant took to explain to me what to expect and why they thought it would suit me. I'm now in a job I love and have my Axcis consultant to thank – so thank-you!" John, working for Axcis London
If you're not sure about special needs, and would like to discuss your skills and experience and what sort of schools Axcis could place you in, why not give your local office a call today for a no-pressure chat to see if this is the right move for you?