Top tips for staff who are new to working in SEND schools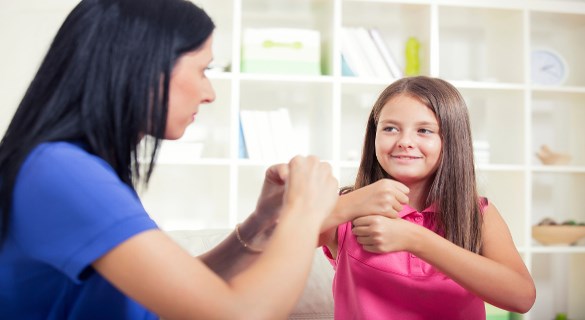 If you are thinking about working in a special educational needs and disabilities (SEND) school, or have recently accepted your first post in one and want some tips to help you get started, then look no further.
1 – Make sure you understand the needs of the children
Before you undertake a role in a special school, you should ensure that you understand the needs of the students you will be working with. In some ways, this is no different to working in a mainstream school, as you should always seek out this information in order to pitch your lessons or support activities appropriately. However, in a SEND school this information may be more detailed, and there may be higher risks associated with not taking the time to seek it out and use it in your planning. For example, you may have children who have specific "triggers" you need to be aware of. I once spoke with a teacher who used a whistle in his PE lessons and had not understood that one of his students reacted very badly to high pitched noises… needless to say that this didn't end well! By speaking to the SENCO and the existing teachers/support staff, you can make sure that you identify the specific needs of the students you work with and cater for them appropriately.
2 – Undertake appropriate training
I'm not suggesting that you go back to university and re-train as a SEND practitioner. However, if you are going to work in a specialist autism provision (for example), then it's important that you understand the condition. This could be done via online courses (the National Autistic Society offer plenty!) Or simply by reading blogs, speaking with autistic people or watching things like Ted Talks. It's really about broadening your understanding of the specific needs you'll be working with and the sort of support strategies that can help rather than becoming an all-out specialist in any particular condition.
Some schools may also require you to undertake specific courses in-line with their policies and procedures. For example, if you will be working with children who have limited mobility, you may need to do a day or two training on Manual Handling/Moving and Handling techniques. Or if you work with children who have limited verbal capability, a course such as an introduction to PECs or Makaton may prove useful. It really depends on the individual class you'll be working with, so find this out in advance (and if training is required, see if the school will put you on a course/pay for you to attend one!)
3 – Familiarise yourself with school policy/procedure
This really goes for all school staff, regardless of whether the setting is mainstream or specialist. It is important to understand what to do in a range of situations, and most schools will cover this during induction training. If your school does not offer such training, you should seek out key policies and procedures so that you know how to react in a range of situations, such as:
During fire drills/evacuations notices
When you encounter low-level classroom disruption/poor behaviour
If a child puts them self or others at risk physically
If a child runs away or "melts down" during a lesson
If there is a medical emergency
Of course, there are a broad range of scenarios which could occur in schools and you can't possibly cover every single one during training, but by preparing yourself for the most commonly seen and serious ones, you can start your new job safe in the knowledge that you are well prepared for it.
4 – Pitch your content appropriately
This can be one of the trickier obstacles for a teacher or member of school support staff to negotiate when moving into a SEND provision for the first time. It may take a little while to fine-tune your activities so that they not only meet the cognitive needs of the students you work with, but also the personal needs. Your students will always get the most out of the sessions you prepare if you can provide them not just with materials which are suitably challenging, but also those which are suitably interesting to them. It is often worth speaking to other school staff members, carers or family members to find out about ability levels and interests so that you can have confidence that what you are planning is suitable and will be enjoyed by the students you work with.
5 – Have fun!
Some SEND environments can bring with them plenty of challenges. There may be children in your class with life-shortening conditions or profound special needs which limit their ability to participate in many activities. It's important that you don't let this aspect of the job get you down, and you build in plenty of opportunities to have fun in the classroom with your students. After all, if you are having fun, this is sure to rub off on those around you!
Are you looking for SEND staff or work?
If you're looking for a SEND teaching or support job in England or Wales, why not register with Axcis, the SEND recruitment specialists? Or perhaps you need to recruit staff for your school or provision? If so, why not take a look at the Axcis Website, or get in touch today to find out how we can help?