Resignation date is fast approaching – should you wait or anticipate your recruitment needs?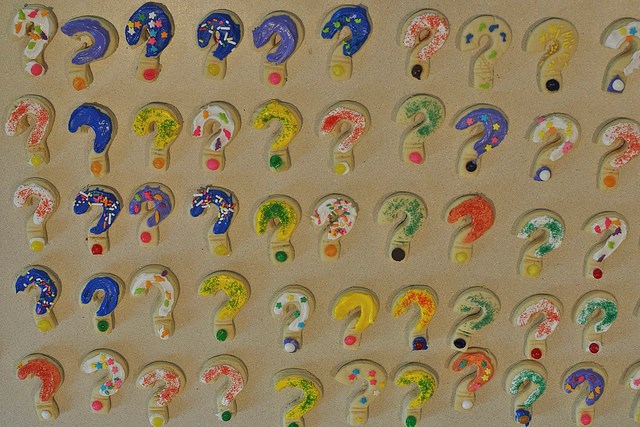 With the deadline for school resignations fast approaching, should you wait for the outcome of your own recruitment efforts, or consider going out to agencies proactively?
When is the deadline for teachers and school staff to hand in their notice?
Most teachers are required to hand in their notice by the end of the half term holidays if they intend to leave at the end of term, while support staff may be on a four week notice period. However, some provisions may vary, so it's worth checking your contract/school HR documents if you're not sure.
When do schools advertise vacancies?
Schools will usually wait to find out exactly what their staffing situation is before advertising vacancies. This means waiting until after the resignation deadline and then advertising for staff once their recruitment needs have been confirmed. There are various legal and financial implications if this process isn't followed. However, it also means that most schools in a given area will be seeking staff at the same time. As a result, there may be huge competition for the best teachers and members of school support staff, and particularly those with specialist training and skills who will often have their "pick of the vacancies". So, how can schools overcome this?
Contacting agencies
Agencies are viewed by many schools as a "last ditch effort" to find staff and only contacted when all other efforts have failed. However, it doesn't have to be that way. Agencies can also help with long-term recruitment planning, and provide a useful service which can act both as a backup plan to your own efforts as well as a standalone recruitment process.
A useful strategy for working in partnership with your agency
Rather than wait until you've hit a dead-end with your own recruitment efforts, why not work in partnership with your agency right from the start? In this way, you're likely to get access to the best staff (because they've not yet been snapped up) as well as preferential rates because you're showing your agency that you're investing in them as a partner rather than as a service to be used last-minute alongside lots of other agencies. Here is a suggested strategy which you might try out:
Have a meeting – take the time to meet your consultant, make sure they know what your setting is like and what sort of people fit in well. You should also talk thought what sorts of skills and experience you usually look for along with any other considerations you usually make when recruiting staff. If you do this proactively, you won't need to do it when things get busy at the end of term when you're frantically trying to find last-minute staff.
Anticipate your staffing needs – even if you don't yet know exactly what your staffing needs are, most school leaders will be able to look at previous years in order to identify a pattern and get an idea of how many staff they are likely to need. You may also have a sense of who is looking to leave. Make a list of what staff you think you're likely to need.
Formulate a plan with your consultant – talk through your likely staffing needs with your recruitment consultant. This will allow them to start advertising for suitable staff, as well as speaking proactively with existing candidates on their books. Once you nail down your exact needs, you can relay this to them to help narrow their search. By doing this, you get a head-start on finding the most suitable staff for your vacancies. You can, of course still go through your own usual recruitment methods, but with the added benefit of knowing that your agency is also working away in the background. This is also a great time to come to an agreement regarding rates if you hire any of the agency staff. If your agency knows that you're working collaboratively and exclusively with them, you're likely to be able to agree a discount on their usual rates.
Consider agency staff alongside your own shortlist – there is nothing to stop you from interviewing agency staff alongside any candidates which you've shortlisted as a result of your own advertising. This will broaden your options and help to ensure that you have the best possible person for your vacancy.
Additional benefits if you choose agency staff – If you decide to go with a candidate put forward by your agency, you also have the added benefit of taking them on a supply basis to start with – essentially giving you a trial period with them before offering a longer-term contract. The agency will also do all the paperwork, reducing the amount of compliance you'll need to do before they can start work. If you prefer to offer a permanent contract from the word go, this is also usually still an option with agency staff.
If you don't hire agency candidates – if you are fortunate enough to fill your vacancies as a result of your own recruitment methods, that's super and will mean zero costs are associated with your agency backup plan. Plus, the agency will already have some candidates on their books which you may feel are suitable for short-term supply work or for other vacancies which may crop up last-minute. In addition to this, your consultant will have a really good idea of what you're looking for, so when future recruitment needs arise, they will already be in a great position to find you suitable people quickly.
To anticipate or wait – conclusion
As there is no cost associated with using an agency until you actually find someone you want to hire, it seems that using your agency to both anticipate your staffing needs and to act as a recruitment backup plan is an idea well worth considering. As SEND specialists, here at Axcis, we'd love to be your chosen agency for SEND teaching and support staff needs, so if you'd like to work in partnership with us for your upcoming vacancies, why not get in touch with your local team today and have a chat with your personal consultant?