Would a career in recruitment suit you? If you answer "yes" to these 5 questions, then it probably would!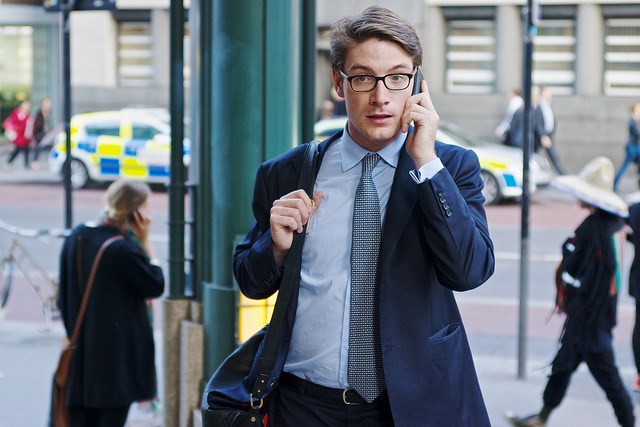 How do you know if a career in recruitment would suit you? What skills are needed and is it something you can do if you have no prior experience? Find out here by asking yourself these 5 key questions.
1. Are you a confident communicator?
Recruitment is essentially match-making between organisations and job seekers. Therefore, you spend much of your time communicating with people. This may be on the phone, in person or via email. You therefore need to have strong written English skills as well as a confident personality. Knowing when to listen is also crucial to the role, as you need to understand the needs of both your candidates and clients if you are going to do a great job matching them up. If you are a person who would rather spend time on a quiet project than talking on the phone, then recruitment probably isn't the right job for you.
2. Do you stay strong under pressure?
Being a recruitment consultant can have it's fair share of pressures – from juggling lots of requirements (or jobs) at once, to chasing up candidates who have not turned up for work, handling complaints (hopefully you won't get too many of those!) and meeting management targets, the pressure can really mount up at times. You therefore need to be a fairly resilient person if you want to be a successful recruiter.
3. Are you good at multi-tasking and prioritising?
Following on from question 2, when you have lots on your plate, you need to be able to multi-task and prioritise effectively. You'll need to be able to identify your most pressing tasks first, but also to know when to stop doing them and move onto the other items on your to-do list. This is especially important in recruitment as you may have more than one client waiting for you to send them candidates for a job, and keeping them waiting for too long may result in you damaging the relationship or even losing their business – and it's likely that you worked very hard to win this business in the first place!
4. Do you have good attention to detail?
Understanding the needs of your candidates and clients and responding accordingly really is central to being an effective recruiter. For example, you may have a client who has asked you to fill in a form each time you submit a CV. If you forget to do this, your client may go elsewhere in future. Or you may have a candidate who has explicitly told you they can't do Mondays, so if you contact them about full-time roles, it is clear to them that you've not listened to their needs – so attention to detail is hugely important in a recruitment role.
5. Do you care about providing a great service?
It's easy to provide a great service to your "easy" candidates and clients. But In the world of recruitment, you will come across lots of clients who give you requirements which you know you can't fill, and candidates who you know you can't place. It's easy to disregard these people in favour of the ones you know you can help. However, your reputation hinges on the level of customer service you provide. You must always remember that these individuals talk to other people in the sector, and they also shout loudly via poor reviews online if they feel that you haven't looked after them. So you'll need to be able to manage expectations effectively and find time for these people if you want to develop a good reputation (and get more business off the back of it!)
If you answered yes to these questions and would like to be considered for a role as a recruitment consultant with Axcis Education, why not send us your CV today? When doing so, please also take a moment to let us know which of our offices you'd be interested in working in.